No Wonder Kids Are Hormonal!
Bisphenol  (BPA) was first  invented in 1891 and was intended to be used as an artificial estrogen.   It was quickly replaced by an estrogen enhancer called "DES" with even more potent estrogen properties.   By the way, DES was later taken off the market when it was linked to reproductive cancers in girls born to mothers taking DES during pregnancy.  (Clearly an early warning signal for the...
"Honey I Poisoned the Kids"
Yes, I've poisoned the kids.  Not deliberately, of course.  In fact, being "the world's best mom" was my primary goal in life.  But the fact remains that I failed to protect them and I blindly exposed them to a toxic world. I fed them plenty of "fresh" vegetables shipped from all over the world laced with invisible pesticides that we have no control of.  I made them drink plenty water loaded with...
Pay Now or Pay Later!
There is an old saying that goes like this:  "pay now or pay later".  This is SO true when it comes to your health.  If you are like most people who try and love Kangen Water, you wish that you had a machine yourself but you struggle with spending the money on one.   It is a lot of money to put out all at one time, BUT…you either invest in your health now or you will be paying for it later -...
Stop Treating the Gall Bladder Like a "Spare...
Gallbladder surgery used to be associated with older people.  It was explained away by saying that (over time) the gallbladder just quit doing what it's supposed to do and it became a problem.   Since it is not a critical component (you can live without it) the easy fix is to remove it.   While it is true that you can live without a gallbladder, that doesn't change the fact that it serves a...
These People Must Be Idiots!
Bill Gates Donald Trump Magic Johnson Tiger Woods Erin Brocovitch Chuck Norris Jillian Michaels The Betty Ford Clinic Angelina Jolie – Brad Pitt – all the kids Steven Tyler of Aerosmith Sylvester Stallone Beyonce  Jennifer Lopez Elton John George Lopez Martha Stewart The White House Staff Tom Cruise The New York Yankees The L.A. Lakers Sylvester Stallone and the list goes on and on….. They ALL...
5 tags
What? We're Killing More Than Germs?
THURSDAY, June 21, 2012 (HealthDay News) — Antibacterials and preservatives in products such as soap, toothpaste and mouthwash may be linked to an increased risk of allergies in children, according to a new study Johns Hopkins Children's Center researchers used data from a U.S. national health survey of 860 children, aged 6 to 18, to examine the link between urinary levels of antibacterials and...
6 tags
6 tags
6 tags
6 tags
7 tags
NOW I get it..."Drink Plenty of Fluids"?
It's no wonder we're sick and in the midst of a national health crisis!   Somewhere along the way the message of hydration has been blurred. We have been "sold" on the fact that it doesn't really matter what you drink as long as you drink plenty of it.   Sodas, coffee, tea,   juice,  energy drinks, beer, wine…it makes no difference as long as you drink enough "fluids" to hydrate...
5 tags
I Say We Put Humans FIRST
I understand that I'm putting myself out there to be slaughtered by my animal lover friends, but I am compelled to make my case nonetheless.  I confess…I love this planet and I love animals but I love people  a whole lot MORE.   In my opinion, we spend a tremendous amount of time arguing over things that are potentially harmful to  "innocent" animals, but we don't...
6 tags
Dr. Corinne Allen Validates Micro-ionized Water In...
Dr. Corrine Allen is a force to be reckoned with. She has had a profound impact on autism and she has become known throughout the world for her intense brain clinics where lives are being dramatically changed.   People from all walks of life, with various brain related conditions visit her clinic in Idaho, the Advanced Learning & Development Institute where results are nothing short of...
4 tags
Too Many Fat People For the Mayor of New York?
Apparently Mayor Bloomberg isn't very fond of overweight people.   He attributes his proposed ban on "sugary" drinks (over 16 ounces) on the fact that it is reported that healthcare costs for obese people is out of control.  What's next?  No more double cheeseburgers?  I understand the need to balance all budgets but I fail to see anything rational about this step toward the fight against obesity....
5 tags
Get Your Head Out of the Toilet...Morning Sickness...
Since the beginning of time women have suffered from morning sickness.  Some of them so stricken with this horrific condition that they find themselves  in a state of severe dehydration and they end up in the local hospital  getting IV fluids.   Not good for Mommy…worse for baby….both desperately need to be hydrated. I can't imagine having to hug the toilet day after day after day.  It would be...
4 tags
Adderall for College Students...The Price for Good...
Apparently we've taught the next generation very well.  At least when it comes to a "quick fix" and immediate gratification.    God forbid we should remain old-fashioned and take the necessary STEPS to accomplish the those important things in life.  After all, why sacrifice if we don't have to? The newest wave on college campuses across America is taking Adderall to stay focused for classes and...
6 tags
U.S. Government says detox before...
The U.S. Department of Health and Human Services completed a comprehensive study on the known and "suspected" causes of cancer dated 2008-2009.  The report is entitled "Reducing Environmental Cancer Risk…What We Can Do Now".  This report is FREE and is available to anyone who requests it.   Most of us don't even know that this report exists.   Doesn't that...
"Evian" water spelled backwards is "N A I V E"?
  It looks like the joke is on us.  We have had some very NAIVE drinking habits.  Here are some facts about bottled water that you may not know: Bottled water is just tap water with the chlorine removed – it doesn't come from some mysterious natural spring somewhere…that's just good marketing The chemicals in tap water/bottled water are KNOWN to cause cancer but we drink it anyway The...
Tell your boss to "clean up their act"!
WEDNESDAY, May 23 (HealthDay News) —Office kitchens and break rooms are germ "hotspots," and sink and microwave handles in these areas are the dirtiest surfaces touched by office workers on a daily basis, according to a new study. Researchers collected nearly 5,000 individual swabs over six months from office buildings with more than 3,000 employees.  The offices included law...
3 tags
Drink Up For Arthritis?
When your body accumulates an excessive amount of acid, you are at risk for arthritis, rheumatoid arthritis and fibromyalgia. If you already suffer from one of these diseases, high acidity will intensify your inflammation, soft tissue degeneration and bone loss. A highly acidic pH prevents the body from functioning properly. The presence of acid waste makes it increasingly difficult for cells to...
7 tags
Don't Wash Your Veggies?
Do you take special care to wash your fruits and veggies before they are prepared to eat?  If you live on a public water supply system don't bother.  You would be better served to wipe them off than you are to wash them.  Why?  Because pesticides are made to be water repellent, you won't be removing them with tap water.   More importantly, you'll be making matters worse.  Public water systems are...
5 tags
Regular or Decaf?
I'm a serious coffee drinker.  I don't load my coffee up with artificial flavors and I don't buy coffee concoctions that I can't even pronounce.  I LOVE the natural bold flavor of black coffee. You wouldn't catch me with a cup of decaf for all of the money in the world.  I'd rather pass on coffee completely.  Not only does it seem pointless to drink coffee with no "kick" but I think that decaf...
4 tags
The Main Ingredient...
When you prepare a meal using your favorite recipe do you cut corners on the main ingredient? Do you look for ways to use an inferior product or replace it completely and expect to get the same results? My guess is that you follow the recipe precisely because you anticipate the end result where all ingredients work together to compliment one other. If you are instructed on what it takes to create...
Drink of Choice? Battery Acid!
  If you're reading beyond the title of this post you're probably very curious about where I'm headed with this one.  Actually, you don't have to chase the rabbit too far to get to the bottom line.  Our bodies are acidic.  The worst part is that we voluntarily make them that way!  We open our mouths and insert ACID with almost everything that we eat and drink today.  You don't think so?  Before...
Reverse Osmosis aka "Dead Water"
The good news is that many people are looking at options for purifying their drinking water.  The bad news is that they are misinformed and some are investing in a reverse osmosis water filtration process.  This likens throwing the baby out with the bath water!   Reverse Osmosis is a filtering process which may be effective in areas that do not receive municipally treated water and is commonly...
Autism...Don't Overlook the "Obvious"
World class, Dr. Corrine Allen is a force to be reckoned with. She has had an unmatched explicit impact on autism. It is at her clinic in Idaho, the Advanced Learning & Development Institute, where parents bring their children for help. Dr. Allen is in a class all to her own she has forever given back to this fight after birthing a daughter with a brain injury herself. Dr. Allen's...
Antibacterial Soap...a REAL killer
How about a little nerve toxin in your soap? That's what's found in antibacterial soap.   It's a toxic cocktail of chemicals designed to kill life. That's how it kills bacteria. The problem is that it also harms people – especially infants and children who are working on developing healthy nervous systems.  Avoid all products claiming to be...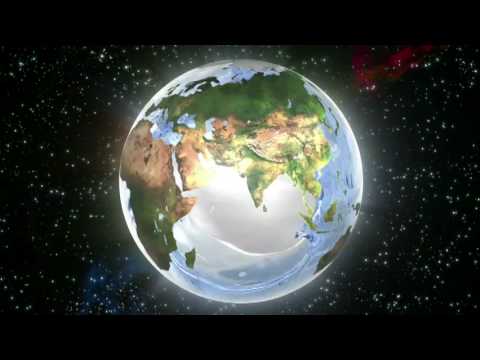 Dehydration...The Root of ALL KINDS of Problems!
Each and every day we use up approximately 56-64 oz. of water in our daily life by breathing, eating, perspiring, moving, and removing wastes.  In other words, we use up 7-8 glasses (8 oz. each) of water just to exist. Unfortunately, many of us may not be able to tell the difference in the signal for thirst from the signal for hunger. Many times we reach for food when we're really in need of...
Autism Rate Off The Charts!
The U.S. Centers for Disease Control and Prevention has just reported that 1 in 88 American children have an autism spectrum disorder, a 23 percent increase since the agency's 2009 review.  "These stunning new figures are a call to action among our elected leaders to minimize our children's exposures to mercury and other toxic chemicals," said Environmental Working Group President Ken Cook....
3 tags
An Encouraging Word from Hollywood...go figure
I read a post today from Suzanne Somers that is intended to reveal "hidden" causes for hampered weight loss.  There were some obvious things noted in this post like "stress" and "hidden ingredients", etc.  This one caught my eye for a number of reasons: Toxic products in your home. Though you might never have realized it, the typical home is full of toxins...
Enough is Enough! Fight back for kids!
Headline news this week reported that the rate of autism in America has increased by 78% since 2006.  Cancer is now the #1 killer of children in the U.S.  It used to be drowning.  Kids in America don't have a fighting chance UNLESS WE wake up and make changes to protect them and all future generations.  Below is an excerpt from the 2008-2009 GOVERNMENT report entitled "Reducing...
Throw The Bleach OUT!
Reportedly chlorine bleach is not a favored disinfectant among some daycare providers because they consider it too harsh and environmentally harmful. Its about time!  Historically daycare providers would wipe surfaces in and around diaper changing stations with chlorine water. Additionally, all toys would be wiped with bleach as well.   Personally I'm relieved to hear that some of the 11...
See For Yourself...Bottled Water is T O X I C! →
The BAD news is that you're drinking toxic water.  Whether you are getting it straight from your municipal tap OR you're buying bottled water.  It's all the same.  Well…not really.  Bottled water is WORSE than tap water because it is equally laced with chemicals and is stored in recycled plastic bottles.  You can't win this one! The GOOD news is that if you CHANGE...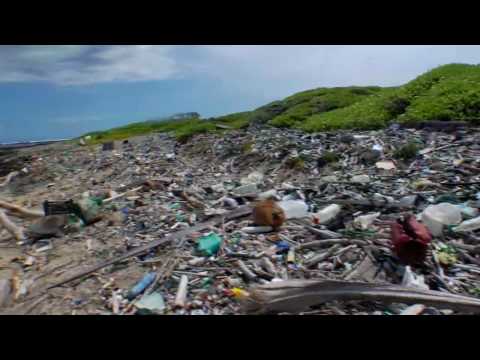 Camp Lejeune water is toxic! Who warned our...
Some 75,000 Marines and their families at Camp Lejeune in North Carolina were exposed to toxic tap water that may have caused cancer and birth defects, as testified by federal health official s Camp Lejeune's water supply was polluted from 1957 until 1987 by TCE, a degreasing solvent, and PCE, a dry cleaning agent. The chemicals apparently came from a dry cleaning store near the...
5 tags
Look Who's Drinking Kangen Water!
Jillian Michaels  (America's toughest trainer)  "I have gone off the deep end on this. I find that when one has the knowledge and the means they have a responsibility to make the ethical choice… I use a KANGEN WATER filter for drinking water and put in stainless steel canteens – never bottled water." -  Jillian Michaels
Hold What?
I was recently made aware of a policy within a local elementary school that speaks volumes to me.   On the surface it appears to be a rule that will uphold orderliness within the school but the BIGGER picture is frightening. Apparently this small town elementary school restricts students from using the restroom at any time except during lunch break or "recess".  Children may not be excused to use...
Coffee With Tap Please
I love coffee.  I drink it all day long and I rarely go anywhere without it.  It's my comfort food and it's my trademark.  It must run in the family.  My Mom and Dad were big coffee drinkers too.  In fact, my earliest memory of drinking coffee was with my Dad from the time I was about 4 years old.  He would pour a little coffee in a cup and fill it with cream and sugar and I'd...